Tommy's

LINKS
Trekking
A bike tour is not the only way to discover and enjoy Lanzarote. Another marvellous option is a trekking tour in a small group and with experienced guides who are going to walk with you to the most beautiful places on the island.
Fur further informations please ask us in our shop or via email.
special acomodations
It is very impressive to cycle or walk through the volcanic landscape on the island. What can be better? To stay in a rural acommodation where you have that all around you!
Enjoy the sound of the waves or the view over cactus fields, wineyards and volcanoes in the back - while you enjoy your coffee in the morning. Watch the red sun go down and disappear behind the horizon in the evening.
Let yourself be inspired by our selection of holiday accommodations outside the busy tourist resorts in Lanzarote!
www.lanzarote-ferienwohnungen.de

www.casa-calma.com
www.lotus-del-mar.com
www.lanzarosy.de
other interesting links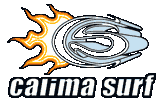 www.sail-fly.de
- fly the island of fire-mountains!
www.ChainReactionCycles.com
- Europes biggest online-cyclestore
Desire 2 Ride
- from cyclists to cyclists
www.ironmanlanzarote.com
- one of the toughest ironmans